NEWS
FIG Education Channel で「パルクールクラブの運営方法」を紹介
2020/11/21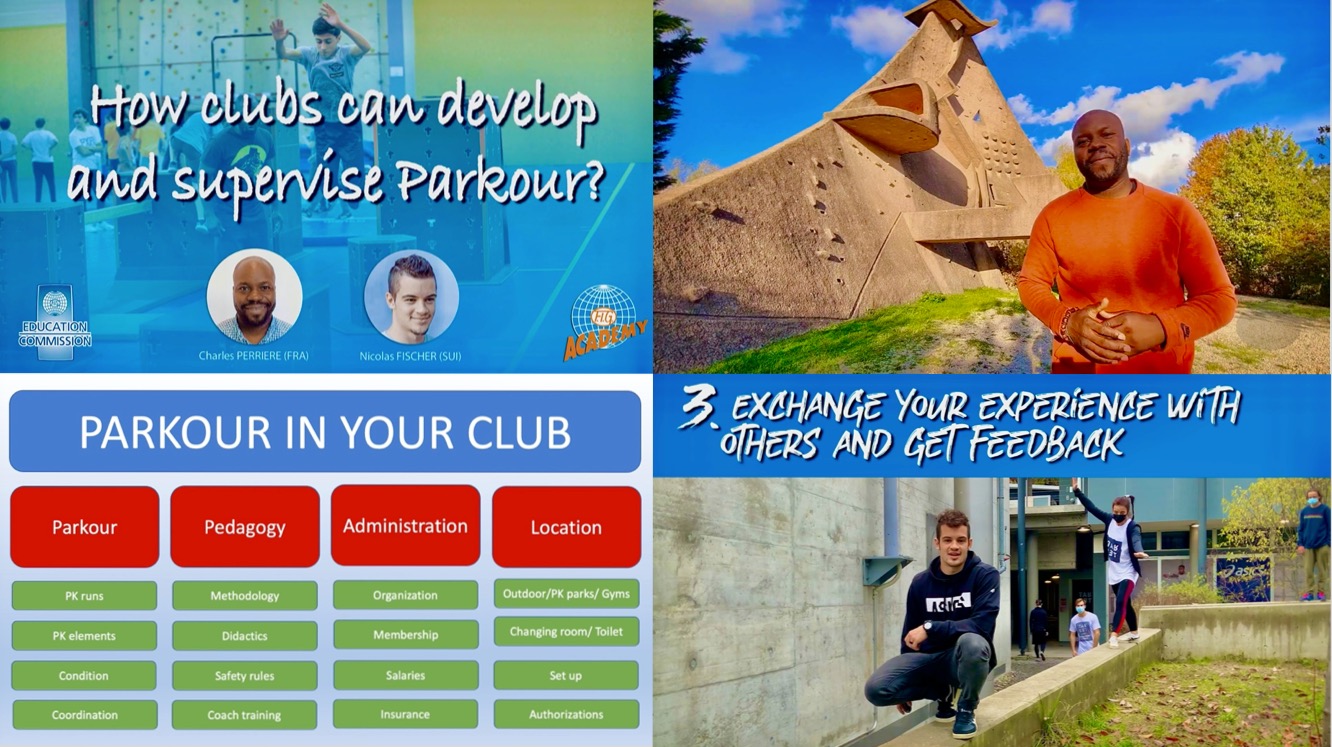 昨日より YouTube の FIG Education Channel  に "How to develop and supervise Parkour activities within clubs"   が掲載されています。FIGパルクールコミッション委員長のチャールズ・ピエールと同コミッション委員のニコラス・フィッシャーが講師を務め、パルクールクラブの運営方法を紹介する12分19秒の映像です。ぜひご覧ください。
・・・・・・・・・・・・・・・・・・・・・・・・・・・・・・・・・・・・・・
Seminar: How to develop and supervise Parkour activities within clubs
Keynote: Charles PERRIERES (FRA), Nicolas FISCHER
Part 1 – I want to develop parkour in my club. I am a novice / an expert on the subject.  
    What should I know ? How should I proceed ? 
Part 2 – Set up a teaching program to ensure safe practice.    
   - Adapt training sessions according to health measures related to Covid-19.
・・・・・・・・・・・・・・・・・・・・・・・・・・・・・・・・・・・・・・